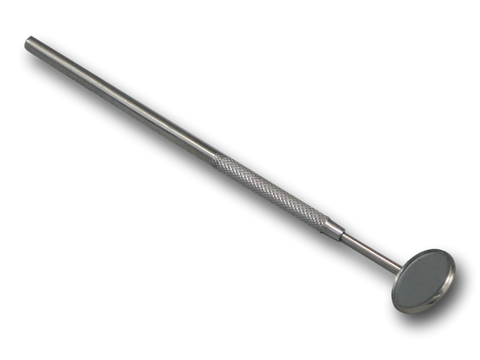 Cylinder Thread Inspection Mirror
SKU:
Weight: 29 g
This stainless steel inspection mirror is approximately 16.5 cm long with a knurled handle and a 20 mm mirror mount.
The tool is ideal for the inspection of the cylinder neck threads of M25 and 3/4" 14 NPSM cylinders.
The angled mirror provides visibility in inaccessible area such as the bottom side of the threads. 
---
We Also Recommend