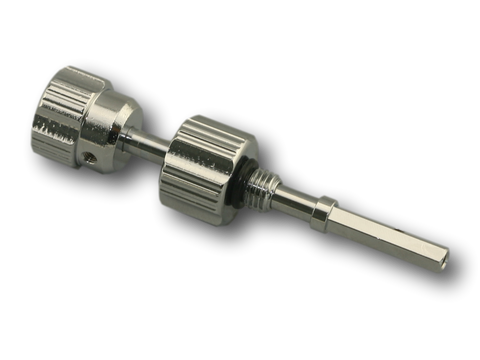 In-Line Adjuster For Oceanic Octo Swiv Second Stage
SKU:
Weight: 76 g
This tool allows technicians to make adjustments on the Oceanic Octo Swiv second stage regulator under pressure.
On an unpressurised regulator, remove the swivel retainer and thread the tool in the swivel. The regulator can now be pressurised and the necessary adjustments in accordance with the manufacturer's procedures can be made.
Since the tool is pneumatically unbalanced, operation of the tool may require some force.
---
We Also Recommend