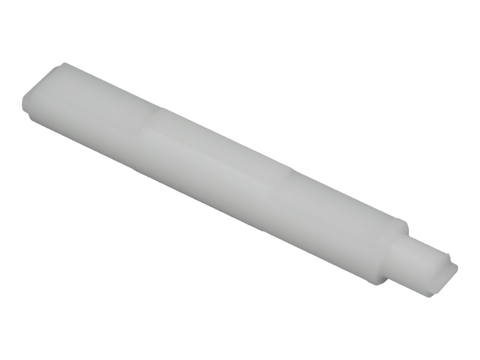 Setting Tool for Aqualung Kronos Second Stages
SKU:
Weight: 16 g
This Aqualung Kronos Setting Tool has 3 functions:
The small slotted end allow the technician to accurately install and position the orifice into the second stage. However, this tool is not suitable for the removal of the orifice;
The big slotted side is used to assemble the venturi knob onto the cam;
The middle section which is raised is for optimal lever height setting. By connecting the second stage to the in-line orifice adjuster and putting it under pressure, technician is required to slide the tool along the edge of the casing. Note that there is a high and low side. When the tool is slid over the pressurised casing with the lower side facing down, the tool should not initiate a flow - the tool should just press on the lever -. If the the tool with the high side down is slid over the casing, an air flow should be initiated. 
---
We Also Recommend