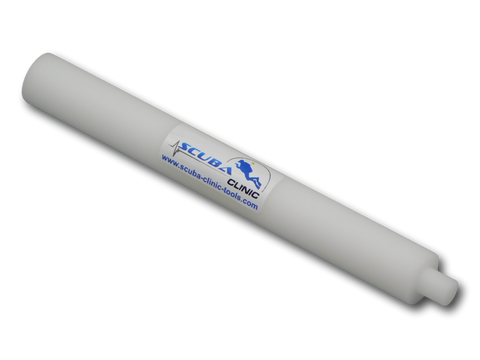 Bushing Tool for Scubapro MK15
SKU:
Weight: 23 g
This tool is used to properly install the piston busing assembly into the first stage body of the 1st stage of the Scubapro MK15.This bushing assembly contains the washer, piston o-ring and the retaining ring.
Position the bushing assembly in the correct order on the thin shaft of the tool (side with smallest diameter) and insert the tool with the assembly into the first stage body. Push the components in place and remove the tool whilst using a twisting motion. Once the snap-ring is installed to lock the bushing arrangement in place, the tool can be inserted again exerting pressure onto the snap ring to ensure the snap-ring is properly seated. Remove the tool and you're now ready to install the piston. 
Made from Acetal.
---
We Also Recommend