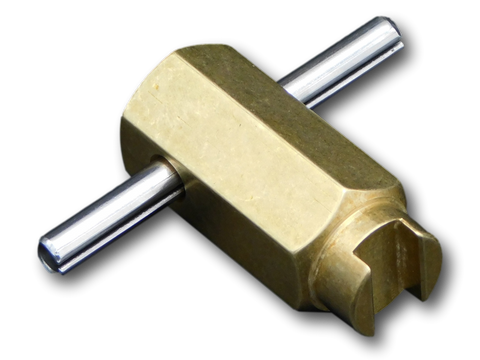 Balance Chamber Tool for Scubapro MK16 and MK18 First Stage
SKU:
Weight: 133 g
This tool is designed to fit the balance chamber of the Scubapro MK16 and MK18 first stage, enabling the technician to easily remove and install the balance chamber from the first stage body. The groove of the tool will align with the flats on the balance chamber.
For installation of the o-ring and back-up ring (washer) inside the balance chamber we recommend the use of tool SCT-0719.
The body is machined from brass with stainless steel t-handle.
---
We Also Recommend