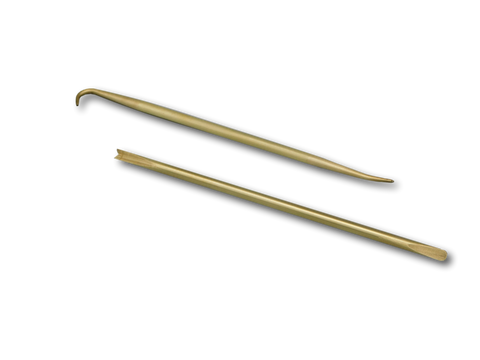 Brass O-Ring Pick Set - 2 pcs
SKU:
Weight: 46 g
These sturdy o-ring picks come as a set of 2. The tools incorporate both sharp tip ends (straight and bent) as well as flat tips ends. 
O-ring picks are essential for regulator servicing, these tools can be used to install and remove o-rings and various other parts such as washers and diaphragms.
The tools are made of brass which is a soft metal and hence will not scratch the surfaces of the parts being worked on.
---
We Also Recommend